Formerly Azzatori Chiropractic Dr. Suter achieved his dream of purchasing Azzatori Chiropractic of Bethlehem after 17 years of hard work. It's the same great Chiropractic care, only the name has changed!
Welcome to All-American Chiropractic, the office of Dr. Matt Suter,
your chiropractor in Bethlehem.
Call us today at 610-691-5800 !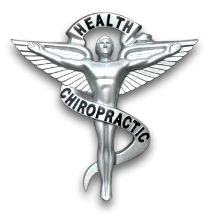 Dr. Matt Suter, a Bethlehem chiropractor, is committed to bringing you better health and a better way of life by teaching and practicing the true principles of chiropractic wellness care. He has been helping the residents of Bethlehem (18017, 18018, 18020, 18015), Easton (18045, 18042), Allentown (18109, 18104), Bath (18014), Hellertown (18055), Northampton (18067) and Whitehall (18052) rediscover a life without pain for over 15 years. Located at 1770 Stefko Boulevard in Bethlehem, the leading health professionals at Azzatori Chiropractic are dedicated to helping you achieve your wellness objectives -- combining skill and expertise that spans the entire chiropractic wellness spectrum.
Patients in the Bethlehem, PA area seeking treatment at Azzatori Chiropractic with Dr. Matt are assured of receiving only the finest quality of care through the use of modern chiropractic equipment and technology. Dr. Matt and the staff have a genuine concern for your well-being! That is why our motto has always been, "Get back to doing what you love!"
If you are new to our website, please browse around to learn about our practice and to discover the wonders of chiropractic and wellness. Click on the "email us" link below to ask us a question or to send us feedback. Use the "send to friend" link to share our health information with your friends so that you can begin a journey to wellness together!
To receive free wellness and health articles subscribe to our monthly newsletter. If you are already a newsletter subscriber, please explore the member wellness section of our website for animated exercise videos, wellness articles, chiropractic resources, and health facts specifically targeted to your wellness needs and interests by Dr. Matthew Suter.
"The Doctor of the future will give no medicine but will interest his patients in the care of the human frame, in diet and in the cause and prevention of disease."
- Thomas Edison
Dr. Matthew Suter
Bethlehem Chiropractor | All-American Chiropractic | 610-691-5800
1770 Stefko Blvd
Bethlehem, PA 18017